When you type on your computer, there will be a set of text characters displayed on the screen. They make it easier for you to read as well. Those are fonts. The set of ext characters that are also printable. It is also often for us to change the style or design of the font. That's what you call typeface. There are wide selections of typeface you can choose since it's available on your computer. Some people may call text character as font and some others call it typeface. Well, there is not much thing to argue about since they are often used interchangeably anyway.
Calibri
If you want to make it clear, Calibri is a typeface family, Calibri italic is a typeface and Calibri italic 11-point is a font. In other words, a font is also a set of typeface and other qualities including pitch, size, space, etc. For example, Time Roman is a typeface. It also defines each of character's design. However, you can see that within this typeface, there are many fonts you can choose as well different in size, bold, italic, etc. Even if you refers to font as typeface, then it doesn't really matter because the most important thing is you know how to use it.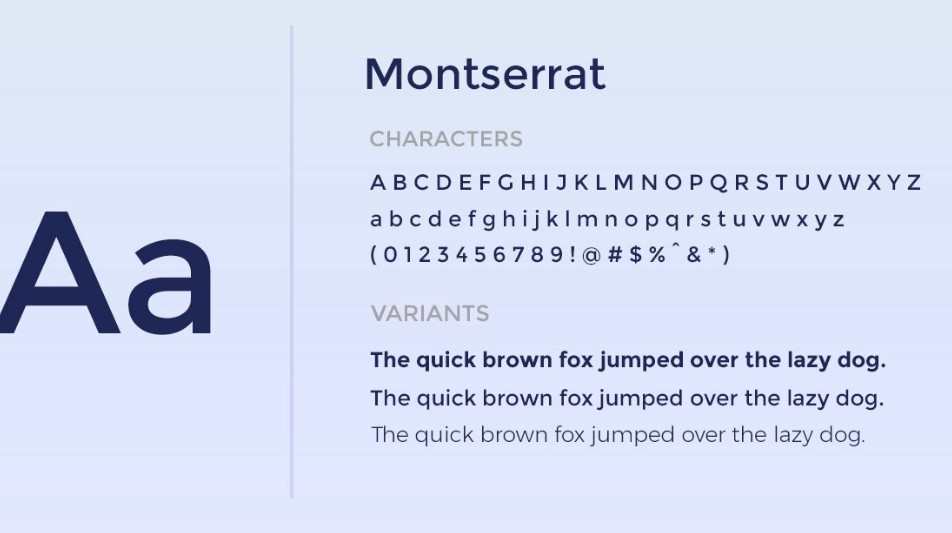 As mentioned before that font choice varied from size, height, thickness, etc. To measure the height of the font, we use points. There are choices of points from 1 to 72 inch. They will appear in different size when the text on the display being printed. Meanwhile, we call pitch to measure the width of the fonts. The pitch measure how many characters that can fit in an inch. 12 and 10 are the most common pitch values of fonts. If your fonts has the same width, they are said to be fixed pitch. It will be called proportional font if the widths are varied in shape.
Various Types of Fonts
Fonts are varied and most applications support and enable various type of them. For example, you can choose more varied types of fonts. Well, talking about fonts in technical terms is a bit confusing. It is because every computer and device have their own methods to represent fonts. There are bit-mapped and vector graphic system. They define and represents fonts differently but they are too technical to discuss.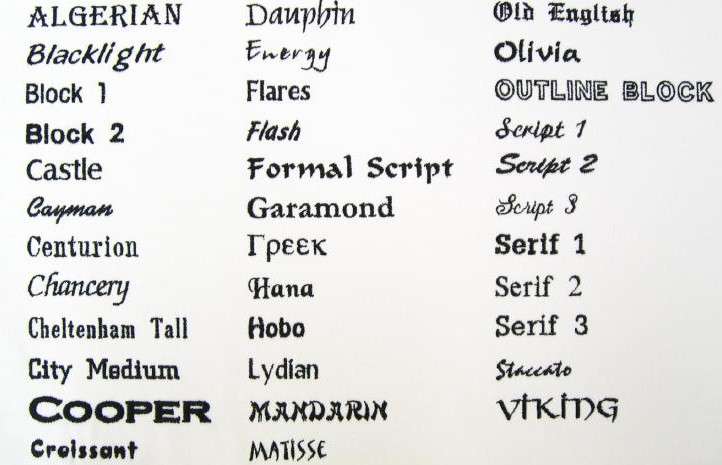 The choice font usually depends on the purpose of the writing. If it's for academic writing, the most common font being used include Times Roman and Arial. For academia, the fonts should be easy to read. It is the main priority in font choice. That's why Times Roman and Arial are the most used. You can say they are the standard fonts of academic writing. However, the choice can be different for marketing, artistic, and other purpose. Fonts for ads are usually chosen based on the mood or image of the brands themselves. You can choose any fonts you like for other than academic or publishing purpose.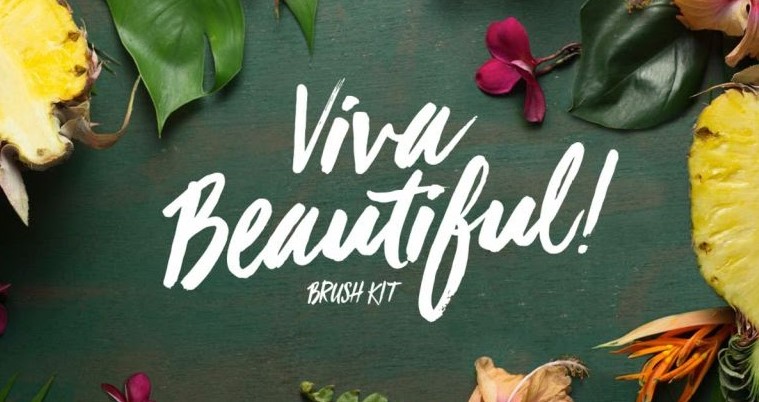 By admin
/ March 26, 2020
Attractive Free Fonts You Can Choose For Designing. When you are a creative, there is something that always make you feel like you are perfectionist. You pay lots of attention to various minor details to deliver the best project. It includes choosing the right font. For some people, fonts are not that serious. However, it is different fro designers and creatives. Font choice does matter to a project. A font has their unique characteristics that can resonate with your brand identity. Choosing the right font also help you to deliver the message you want to convey better. Not to mention that some fonts are aesthetically pleasing, enough to catch the attention of many viewers.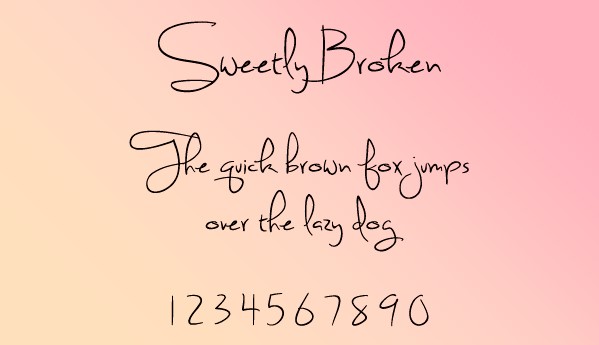 Choosing the right fonts means you have to see if you yourself can read it and if it fits your brand. Readability and aesthetic of fonts are important to consider. The balance and consistency of a font's qualities do matter as well. For your design projects, here are several great fonts to consider as good choice:
Wildera Regular
Wildera Regular is one of attractive free script fonts that looks interesting and unique. It is like a handwriting but still has good quality on its readability. The space between two characters are even and the string connecting each character is made to be thinner than the character so it is still easy to read. If your project has the vibe of whimsical or magical, this font is good to consider.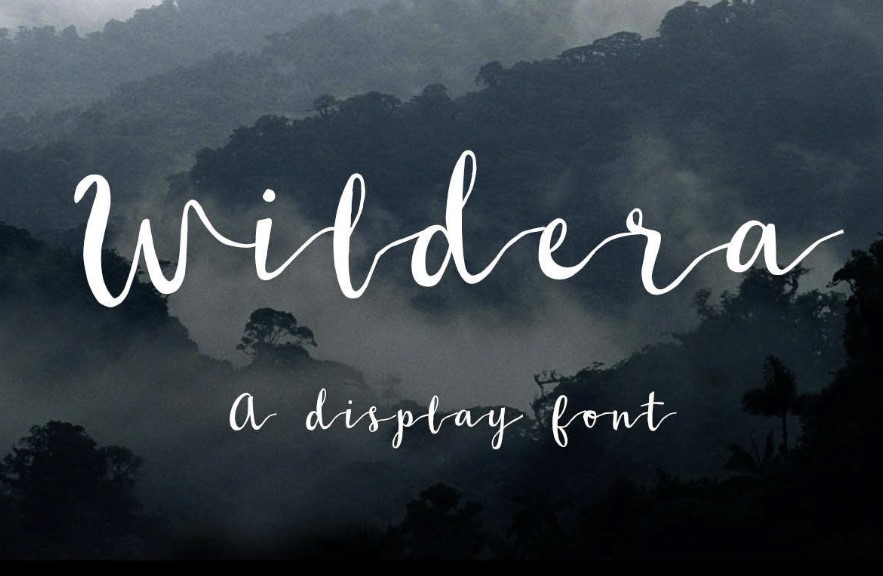 There are also several good choices of free serif fonts such as Canvas and Butler. Canvas has that professional vibe to it which can show credibility and trustworthy of your project. There is a combination between thick and thin strokes of each character. This font look formal and creative at the same time. As for Butler, you can see this font aesthetically pleasing while still manage its eligibility. This modern serif typeface has 14 different weights you can choose from. They look clean, neat, professional, and firm.
Modern Fonts
There are also modern fonts you can choose such as Moon or Bourbon Grotesque. Moon has the sense of clean and neat font but still look attractive. You can see that the cut-edges are clean and rounded. They look sharp and soft at the same time. This is great for design project that want to highlight the point of simplicity. Meanwhile, Bourbon Grotesque font looks bold. If you want to show strong persona of your brand through the project, this font is a good opt to consider.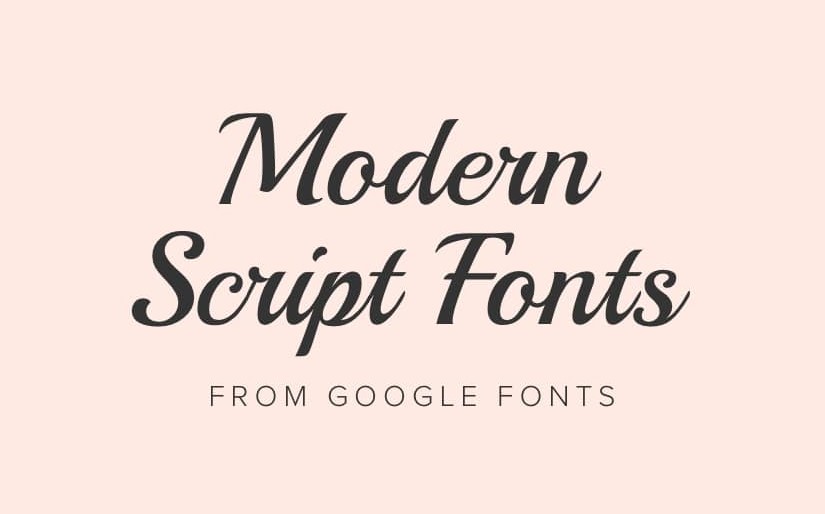 If you want unique, playful fonts, there are several good options such as Westfalia, Modeno, and Polya. Westfalia delivers authentic, woodsy, outdoor vibe to it. This font looks playful to look at. Meanwhile, Modeno font has that kind of modern/contemporary vibe through its height. The stroke is also thin with clean-cut edges. As for Polya, you it has science-y, outdoor adventure when you look at it. It is interesting with its unique webbing structure. They look like pieces of rough diamond. The thick and heavy structures make it look firm and bold.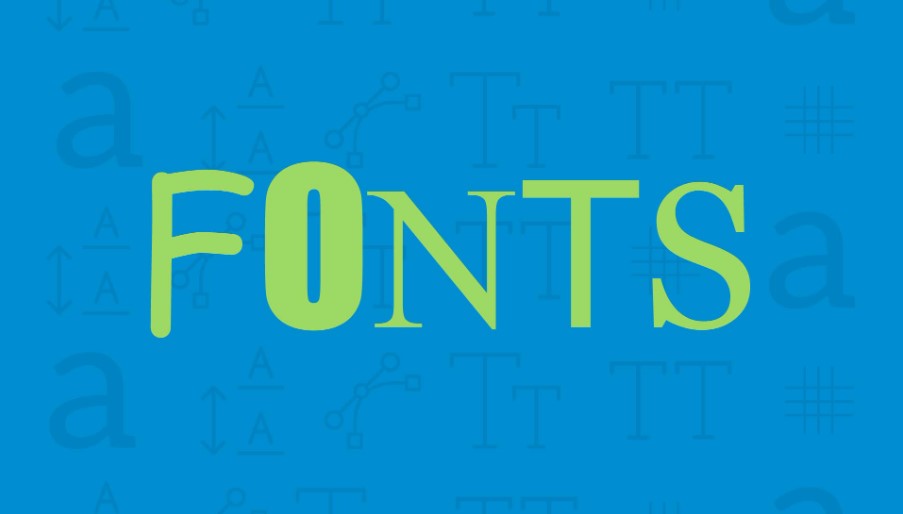 By admin
/ March 18, 2020
How To Know font choice If A Font Is Good To Choose. Font does matter to design choices especially if you want highlight the your own brand identity through your project. Font can tell something significant which affect how the image of the brand is perceived by audience. For those who are not familiar with graphic design, the font choice is limited to what Microsoft Office has. Those are pre-load as default choices so you can just use them for various purpose such as writing paper, making slides for presentation, etc.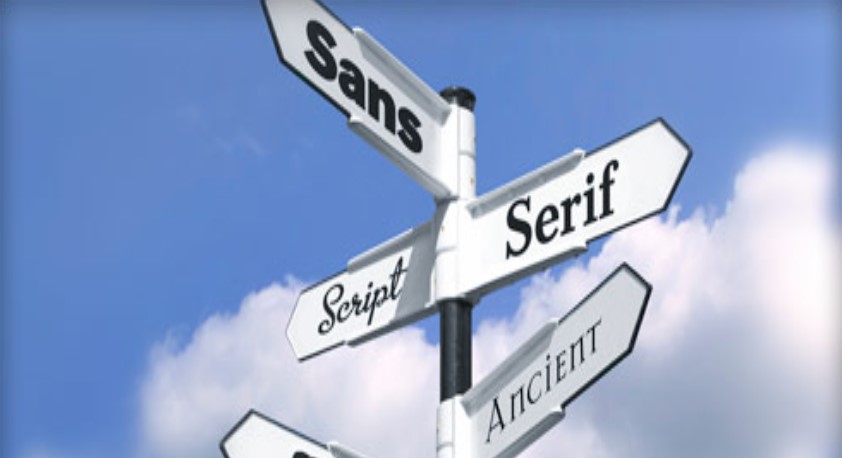 However, there are many other types of font family you can also download online. You can buy them or download the free version if available. They are made by skilled designers to help you create unique style for your project through custom fonts and typefaces. Since there are so many of them, you need to choose the one that really fits your needs. For that, you have to know what makes a font good. Here are some points to consider:
Kerning or The Space
The first thing to consider a font good is through its kerning or the space between two characters. If the space is too close, the characters will be unreadable. However, it is hard to tell if the two characters are supposed to be in one unit or not if the space is too large either. Not to mention that there are also fonts with uneven kerning, making them look confusing. A good font is when the kerning is even between each character. Helvetica is often chosen because of its readability and one of the reasons of it is its even kerning.

Every font may feature particular qualities from style or design. However, a font good has consistency to those qualities. A good font has consistency to its style. For example, a font has thin letters with round corner and soft edges. However, the style doesn't extend to its punctuation and number. It will only make that font look inconsistent and not in harmony. They look different even when they are applied the same font. Thus, choose font with a great consistency to its qualities.
Garamond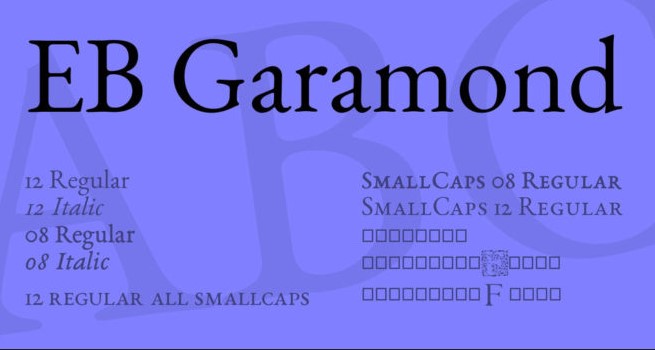 The legibility of font should considered to determine a good font. You can try writing variety of word using a particular font to see its eligibility. Combine with every type of letters, numbers, etc. You can also try scaling up and down to see if they are still eligible. Font with great eligibility is Garamond. They are still eligible even if you use them in different context from different colors, sizes, to compositions. A good font also has good balance to its thickness and weight, and width. Thus, it makes the font look more interesting and beautiful.
Several best fonts that have been popular for their best characteristics and features are Bodoni, Didot, Futura, Garamond, Helvetica, Gill Sans, Baskerville, Proxima Nova, Verdana, and Clarendon. They fulfill the criteria of what makes a font good. They have also great readability as well as srtictic features to complement their look. Thus, they look beautiful, attractive, while easy to read.